Drop Shape Analyzer
DSA Inkjet (s01)
Analyzing jetted drops for precision printing
-25 % OFF
29.075,71 €38.767,61 €
excl. 19% VAT
1 in stock
Software included
Free packaging and shipping
Discount-priced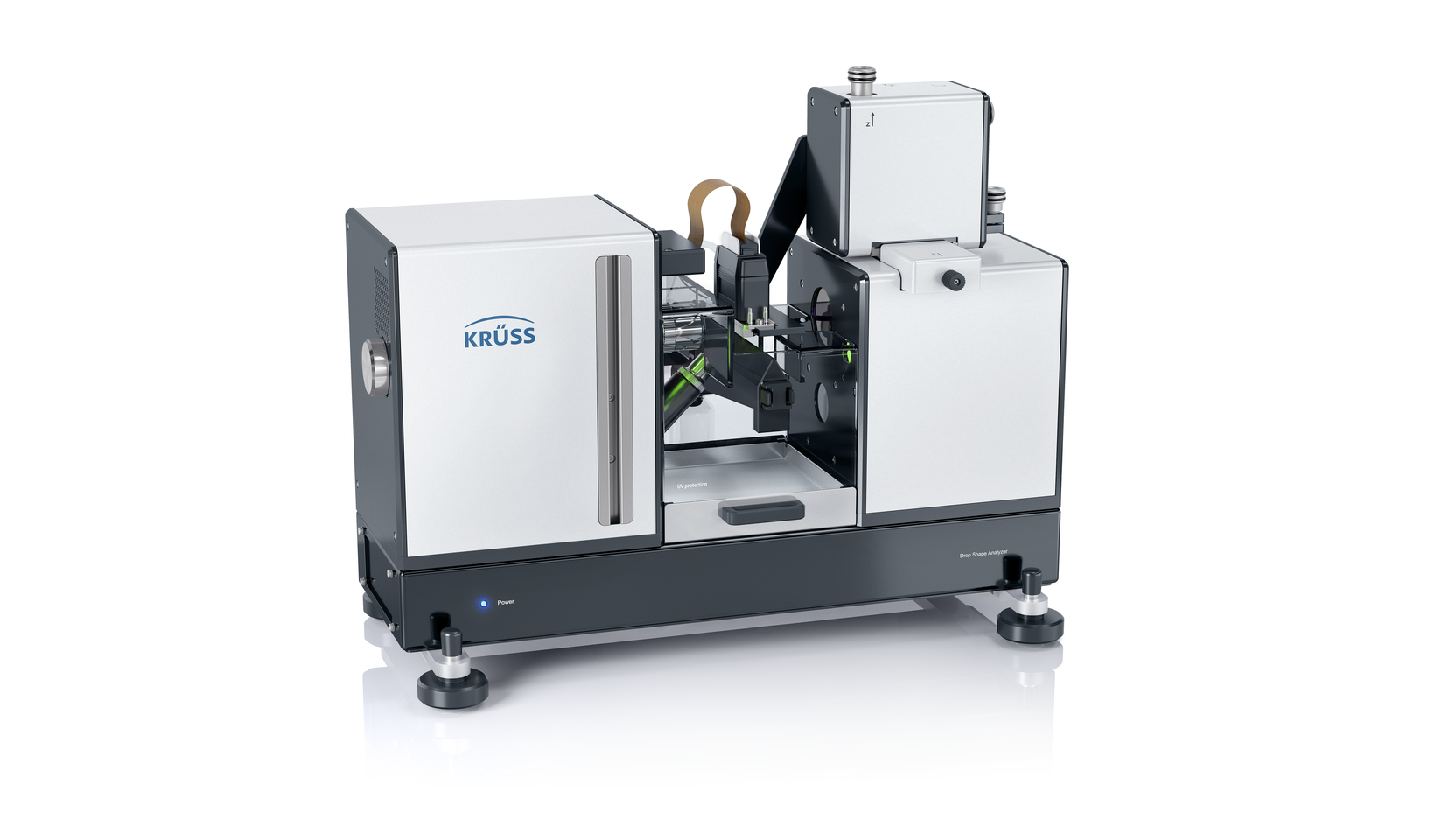 Extend of delivery
Drop Shape Analyzer DSA Inkjet for measurements of drops from Inkjet printheads in flight, consisting of:
FM3801 Instrument frame including - illumination system with two color high intensity LEDs - CF04C High Resolution and High Speed Color Camera USB 3.0 - CM3230 Optical system with manual zoom (6.5x) - automatic continuous calibration system - printhead drive electronics for supported printheads
CM3810 10x Microscope Objective for CM3230
NM3801 Printhead positioning system
PA3801 Nozzle plate observation optics including camera
PA3802 Ink suction device to be connected to lab vacuum system
PA3803 Ink cartridge holder
DA3801 Adapter for RICOH printheads MH5420/5440, MH5421/5441, MH5220
SP3801 UV protection capsules
SP3802 Ink collection tray
SP02 Cleanness Kit
CP3801 Reference tool
KA3801 Trigger cable
EM11 Power supply (88-264 V, 100 W, 50-60 Hz)
➤ Software module AD3801 is included. Installation and training are not included.
Offers and prices on this website are only valid for the limited stock in the following countries: Austria, Belgium, Denmark, Finland, France, Germany, Ireland, Liechtenstein, Luxemburg, Netherlands, Norway, Spain, Switzerland, United Kingdom.